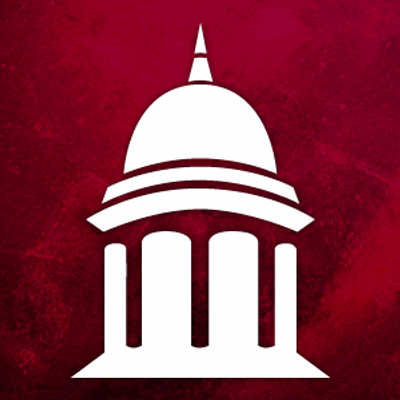 Ginger Wheelock
Head Director
​
Ginger Wheelock is a native of Harlingen, TX and is a graduate from The University of Texas at Brownsville with a bachelor in Music Education, emphases in Choral Music. She began her teaching career at Vela Middle School in Brownsville, as assistant for three years and head director for three years. Ms. Wheelock is in her second year as head director at Harlingen High School - which happens to be her alma mater! "And though far from here we roam, we will always call you home…" couldn't be more true! Along with teaching, Ms. Wheelock is in constant pursuit of performance opportunities and continuing her professional development growth. She performed internationally throughout college as both a soloist and chorus member in both Ireland and Italy, and participated in a two-week long professional conducting and classical singing symposium in Robbiate, Italy summer of 2016 under the direction of Dr. John Ratlege. She currently performs with a professional chorus based in Comfort, TX each winter and summer. Hobbies also include being physically active, fishing when possible, singing in the praise & worship band in her church, and having "me" time when possible! Ms. Wheelock is in her 8th year of teaching and continues to be inspired by her students' dedication and is passionate in sharing her love of music each year!
​
​
​
​
Alfonso Gonzalez
Assistant Director
​
Alfonso Michael Gonzalez is a graduate from the University of Texas Rio Grande Valley (Brownsville) and holds a Bachelor's Degree in Music with EC-12 teacher certification.
While attending UTRGV, Gonzalez had much success as a classically trained vocalist. Gonzalez has been a featured soloist with the UT-Brownsville Master Chorale, has performed many lead roles with the UT-Brownsville Bravo Opera Company and has been featured as the tenor soloist for special performances of Handel's "Messiah" for both the Brownsville Society of Performing Arts in 2010 and for Harlingen C.I.S.D.'s performances in 2016 and 2018.
Gonzalez has received many notable awards as a classically trained vocalist including earning a place in the T.ME.A. All State Choirs during 2003, 2004, & 2005 as well as placing first at the South Texas National Association for Teachers of Singing Competition in 2008, 2009, and 2010.
While completing his undergraduate studies, Gonzalez had coached private music students to earn places in several music competitions, including the prestigious Texas Music Educators Association All State Choirs. Gonzalez has also successfully coached Harlingen C.I.S.D Elementary Chess teams to compete and place at the state and national level.
During his professional career as an educator, Gonzalez was named Landrum Elementary's 2017-2018 Teacher of the Year and has received several Sweepstakes awards at UIL Concert and Sight-Reading Contest during his time at Rowe High School in McAllen, TX.
Gonzalez has completed 104 hours of professional development with the Kodaly Certification Program at Texas State University. Gonzalez has provided professional development sessions on the Kodaly Curriculum for San Benito C.I.S.D. and the RGV Orff Chapter.
Gonzalez is now the Assistant Choir Director at Harlingen High School and is excited to help develop and nourish the skills of such a well-established program with such a strong and rich history of choral excellence in the Rio Grande Valley.
​
​
​
​
Ruben Reyes
Asst. Director & Accompanist
​
Ruben Reyes is a versatile musician having studied classical and improvisational jazz piano, percussion, composition and conducting. He is a graduate of Centenary College of Louisiana with a B.M. in piano performance where he studied under Dr. Gay Grosz. Mr. Reyes was the grand prize winner of the Marjorie Stricklin Emerging Artists Competition and was a featured guest artist with the Monroe Symphony performing Grieg's Concerto in A minor. He was the pianist for the National Honor Band conducted by renowned composer Frank Ticheli and was a featured artist with the Red River Wind Orchestra where he performed Gershwin's Rhapsody in Blue. He was a member of the TMEA All-State Symphony Orchestra in 2004 and 2005, placing 6th and 3rd chair at the state level.
Mr. Reyes enjoys being an accompanist and has worked with a number of choirs in the past, including the Shreveport Opera, Prisma Vocal Ensemble, and the Centenary College Choir, which made debuts in the Sydney Opera House and Carnegie Hall during his tenure.
Along with accompanying the Harlingen HS Choir, Ruben Reyes sings with various choirs in South Texas, regularly accompanies choral programs in Region 28, is the current accompanist for Pasión - RGV's professional chorus, is a charter member of the RGV Jazz Orchestra and is the music director for HCISD Conservatory productions. He lives in Harlingen with his wife, Lucy Reyes and daughters, Gwendolyn and Heidi.
​
​